So by popular demand
and by popular demand I mean about 2 people
I decided to make this thread since I've been posting about it a lot recently in WAYTRN. This is a topic that I think has been coming up more and more lately, partly from the rise in veganism as well as a growing concern about climate change and the impacts of human activities (including farming) on the environment. Nowadays, as we have more people than ever and the world has become more and more interconnected, there is a clear desire to try to make as much food as possible while still minimizing our environmental impact.
This also raises some interesting questions about animal agriculture and the related ethics of this industry. What role do animals play in our food supply, and what role will they continue to play in the future? What impacts does animal agriculture have on animals, those who raise animals, and the consumers of animal products? How are these groups interconnected? I think that these, and other concerns, are a major reason that the animal-raising industry has come under a lot of scrutiny. People disagree about how animals are raised - as evidenced by documentaries like Food, Inc., amongst others - while some even believe that animals should not be raised at all and that it is unethical to kill or exploit life for human consumption as an entirely plant-based diet would be more compassionate.
Obviously, this brings up a pretty interesting debate that spans the fields of animal science/animal husbandry, agriculture, environmental science, economics, and ethics. So I wanted to see what the good people of MLK thought of all this and where opinions lie on this topic. I tried to keep this opening pretty neutral since I want to keep a fair discussion. However, I will be adding my own stance below since (as many of you know) I have strong opinions on this subject in the wake of a course I took on animal production that changed my view of this industry.
-----
I want to preface this by saying that, while I'm not an expert quite yet, I think that being well-informed and being transparent is important. There is always more for me to know, and if you think I'm wrong at any point then please correct me - however, most of the information I am presenting below comes from what I have been learning since coming to college. As some of you may be aware, I am currently enrolled at the world's #1 school in agriculture and forestry and the #1 school in the US for Animal Science, which is my major. I've gotten it from professors who are experts in this field, with decades of experience in teaching and scientific research. I am also referencing my own hands-on knowledge that I've received, both from labs at UCD facilities and, to some extent, from the real world. This is basically what I am going to school for, and might make a career in, so to say that I think this is important and that I want to help spread my knowledge and educate people about it is something of an understatement.
I am open to different viewpoints, but keep this in mind. If at any point you want me to elaborate or want more information on how I got to a conclusion, feel free to ask and I can explain as well as I know how, aha.
In any case, suffice it to say, I have a much different view on this topic than I did in the past. In fact, I recently made a decision that, for the future, I am going to try to avoid organic milk and cage-free eggs, for a variety of reasons (I will get into these if anybody is interested but as you can see below this is becoming a very long post, whoops). But essentially, I think that there is definitely a large and growing agenda being launched (mainly by radical vegans, PETA, the media, etc.) that has clouded discussion on this issue. People, usually well-meaning, find it easy to jump on this bandwagon because they think that they are joining a noble cause - who doesn't want to help animals, right? However, the thinking presented is often deeply problematic and uninformed and causes a lot of unnecessary backlash. It also promotes a myopic and slanted worldview that doesn't help to solve any issues that do arise in this industry. I think that preserving and maintaining a standard of animal welfare is important. Animals should be raised humanely.
This being said, a lot of people seem to have different ideas on what "humane" means. As for me, and as for my thoughts on this, I think the following - livestock animals are our food. They are not pets. They are not people. They have different needs, different desires, different thoughts and feelings and behaviors and biological mechanisms than we do. That does not mean that they should be treated cruelly. That especially does not mean they should be treated with disrespect. However, since the dawn of civilization a lot of our food supply has depended on animals, and this is unlikely to change in the near future. Until the time that we no longer need animals as food (which, unless we find a way to chemically synthesize our own food without any need for agriculture, I doubt will ever happen) then this is how it is. We cannot afford to coddle them, or to anthropomorphize them, because our survival depends on them. This is the first major issue that I have with radical vegans.
And I think it is important for us to remember, as well - farming is not like making cars, or TVs, or fancy handbags. It's not a luxury, it's literally a necessity. Arguably the most basic one out there. Even in America and other developed nations, there are plenty who go hungry, and this is to say nothing of other countries where people literally die of starvation. For them, it can be a matter of life or death, and meat/milk is often the most feasible source of protein (especially in places that cannot grow crops well). Trying to make more efficient food systems is not just a matter of profit or of people being "greedy". If you are able to be vegetarian, that's great. There are many places in the world where this is a viable choice. However, for some it simply isn't, and I think this is important to remember.
Overall, though, there are a lot of misconceptions out there about how animals are raised. In itself, this type of innocent ignorance may not be harmful, until you consider that these misconceptions often turn into legislation that can hurt farmers' productivity and their ability to do their job, which is to provide a large amount of product that is also safe, from animals that are raised humanely, that isn't prohibitively expensive to the average person who needs to buy food. It's a difficult business. Fun fact: the average amount of profit from a dozen eggs that actually goes back to the farmer? Seven cents. The rest goes into upkeep and management and any other applicable costs and taxes. As you can see, in order to even make a decent living, a lot of eggs have to be sold, and with fluctuations in market prices, in the weather, in the amount of rain, in the cost of feed... at the end of the day, about 2/3 of farmers in America make less than $20,000, which is... well...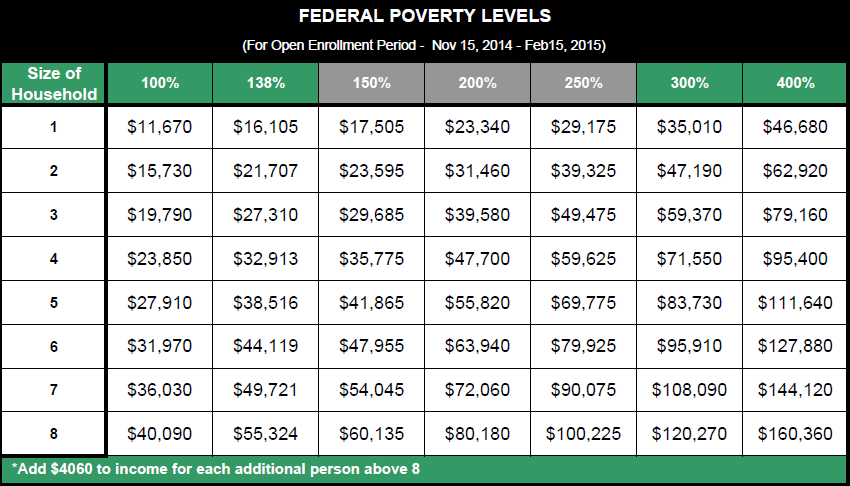 Actually about equal to the poverty line, for a family of three.
[I grew up several thousand dollars under the poverty line myself, so I know what this is like]
The reason that I bring this up is that - to put it simply - I don't consider wanting to make over $20,000 "greedy", especially for a job that is so physically and mentally demanding and requires long, irregular hours and 24/7 maintenance/upkeep. Farmers are often painted as people who only care about money, but I don't think it's quite so simple. I also don't think that most farmers have any interest in abusing their animals. They are their livelihood, and animals that are abused, that are overworked, that are unhappy also do not produce as much in the long run. There is no incentive to put animals through needless stress, and most people who run any sort of operation and actually hope to stay in business will do whatever they can to try to reduce stress in their animals if it is at all feasible. This has been consistent in every place that I have been to so far. Nobody who actually owns animals and cares about staying in business is going to smack them around for no reason and let them lie there sick because "lulz it's just a cow (or pig or chicken or etc) lol who cares".
That's not to say that animal abuse doesn't happen. Sometimes, just like the abuse of pets or children, it does, despite everyone's best efforts (usually at the hands of employees that are frustrated or undertrained). It's unfortunate. I'm not at all trying to normalize it or say that it's an alright thing to do - and amongst the farmers I have seen, at least, there is little tolerance for abusing livestock, for the reasons I touched on above. One dairyman that we visited as a class flat out said that even though he relied quite a bit on the twelve employees he had hired to help with the farm, he would fire any one of them if he caught them harming or abusing his cows. And really, this only makes sense. If your entire business and livelihood hinged off of selling cars, and you needed every last bit of profit you could get, would you be okay with one of your employees was keying up the paint job or leaving cracks in the windows because they were "frustrated"? I personally wouldn't be, and I can't imagine that any other reasonable person would be, either.
Again, that's not to say that animal abuse doesn't happen. However, this is not, and should not, be the norm in the industry. In fact - the most poorly-managed farms (the places were abusive or illegal practices are most likely to happen on a systematic level) tend to be small ones with few animals. It is much easier for an inexperienced farmer running a cheap facility with a few head of cattle in his/her backyard to slip through the cracks and to get away with this sort of behavior. Large farms, however, are more rigorously controlled. There are many audits in place and a lot of scrutiny and anybody with any sense running a large, high-expense operation is not going to cut any corners that would risk their ability to sell their products. It's just not economically feasible. There is too much at stake.
Which brings me to factory farms.
There seems to be a general consensus amongst many people that industrialized agriculture is somehow a bad thing, and that our ideal standard of care is in some past system where animals were allowed to roam and do how they wanted and live on big green pastures. It seems like a nice thought. However, I strongly disagree with this for a myriad of reasons (which I can get into later if anyone is interested).
Nonetheless I grew up surrounded by a lot of these images and misconceptions. There are quite widespread and I'm sure that most of you have heard at least some of the following (I know I sure as hell did, growing up - some of these are almost word-for-word things that my grandmother told me):
"I drink organic milk because normal milk has hormones/antibiotics"
"You shouldn't be drinking so much milk because you'll hit puberty faster"
"You just can't trust eggs anymore, like you used to... now they have salmonella"
"I buy cage-free eggs because the chickens can roam around and it's better for them"
"Farmers shouldn't be using rBST... I don't want chemicals in my milk"
"I don't eat beef because the beef industry is a major contributor to global warming"
... and many others of a similar vein.
Again, they sound nice and are well-meaning. I think it's important that people make conscious choices about their health, and about animal safety, and about the environment. However, these decisions should be made based off facts when they are available, and looking at these from a factual standpoint... I'm not impressed. Truth be told, it became clear to me after
only one entry-level animal science course
(and subsequently in the course I am currently taking) that these and similar thoughts are about 95% garbage (and again, if anybody wants me to refute any of the points above, or any others you may have heard, I can - however, I will not here for the sake of brevity).
This culminates in cluster****s like the video below, which was sent to me by a friend yesterday and which prompted a lot of my discussion on this matter around the board.
WARNING: There's graphic images, so don't watch if you don't like that kind of thing. I'd also highly recommend not watching more than once if you want to keep brain cells intact. I think I lost a few of mine.
[Personally I had to mute my computer when I brought up this video again because the look and sound of this dickwad makes me want to vomit in my mouth a little, but kudos and congrats and a pat on the back if you can actually manage to watch it. I could barely get through it once because it's so off-base, so clearly has an agenda, and obviously has no intent but to manipulate, which is why I have no respect for it.]
I hate this video for a wide variety of reasons. And again, if you want me to refute any of the points therein, I can (quite easily, I might add - most of these were literally debunked after my
first
course related to animal agriculture). However, there are many like these out there. Some are more sophisticated than others, but the thing is, though - it's extremely easy to make up a couple of mish-mashed psuedoscience talking points and slap it over some out-of-context and disturbing images to mess with people (the "rape-rack" she mentioned was just a normal milking parlor, ggwp). But the point of this is -
THESE ARE NOT RELIABLE SOURCES. DO NOT CONSIDER THEM AS SUCH.
They are made with a clear agenda, which is to get people to stop eating meat. I don't understand why, entirely, this movement exists and is operating in this manner so vitriolically, but it is extremely misleading and harmful. And again, as I have said before - I am completely okay with people who decide they don't want to eat animals or use animal products. However, bullying people and using tactics that are emotionally manipulative and not transparent is completely disgusting and unconscionable. I can't support this kind of campaigning - and even those who disagree with the animal industry should not, either.
But again, don't just take my word for it. There are plenty of studies out there from qualified people, from scientists, from unbiased third-party sources. If you want to know what farms are like and you can't actually visit one, then don't just take the media's word for it. Don't just listen to what the CEOs and businessmen are telling you. But definitely don't listen to angry vegans on the Internet. Otherwise more of this is going to happen.
That's about all I have for now. I hope this prompts an interesting discussion. ^o^