About My Lion King
My Lion King was started in November of 2006. It started as a small website hosted by freewebs.com and it consisted of a homepage, a guestbook, a few pictures and some information about The Lion King films. By the next month, I had already moved the site to a new web host. By then I had a few visitors that chatted with me in the guestbook.
In 2007 I did some more host switching, trying to find a good free host. Realizing that good free web hosting was just a dream, I invested some money into it and got paid hosting. This was quite possibly the best choice I ever made, because it appeared on Google, bringing in more visitors. Happy with the newcomers, I worked very hard to make the website as best as possible by adding a variety of multimedia.
In 2008 I installed forums and The Lion King Theatre. I fixed a lot of old material and did lots of work on the site. I made it so people that were members of the forums were members all around the site, including the new area that I have begun working on: the My Lion King Fan Art Albums (MLKFAA) section, which is for the artists to upload their artwork into their own album.
Throughout 2009 I continued to work on the FAA while activity in the forum continued to grow quite rapidly to my pleasant surprise. It became one of the most active English forums dedicated to The Lion King. Similarly, the FAA grew very quickly as well. Many top-notch artists from The Lion King Fan Art Albums joined and started uploading their beautiful art.
In 2010 I began work on The Lion King Wiki, moving most of the site's information onto the wiki and adding as many articles as I could. With some help from members, the wiki grew into what it is today.
Since then, the forum has been My Lion King's greatest success, surpassing 4,000 members and 1,000,000 posts in 2014.
---
About the Staff
Gender
: Male
Age
: 26
Location
: Madison, WI
Position
: Founder, Administrator
Favorite Animals
: Cheetahs
Description
:
When I was 4 or 5, my older brother and I, quite impatiently, awaited the release of the highly advertised Disney Film: "The Lion King". When it came out, we were amazed at its beauty. I've loved the film ever since it came out.
I like computers very much, in fact I'm majoring in Computer Sciences. I taught myself everything in the world wide web universe from reading tutorials and chatting around in forums.
Position
: Administrator
Gender
: Male
Age
: 26
Location
: UK
Favorite Animals
: White Lions, Tigers, Snow leopards pretty much all big cats
Interests
:
video games, reading, assassins creed, films, video making
Personal Info
:
Only child living with mother. Currently looking for work besides MLK (it doesnt pay :P). Engaged to the beautiful and amazing Zizi. Very protective of those I consider in my 'pride'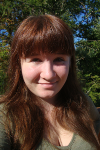 Position
: Global Moderator
Gender
: Female
Age
: 22
Location
: Canada
Occupation
: Being me! It's a full-time job.
Nicknames
: Linda, Buffy, Boo, Lindy
Interests
: Books, games, TV shows & movies, animals, food, tea, Christmas, musicals
Hobbies
: Writing, reading, tea drinking, cooking, photography, video editing, playing games, etc.
Favorite Movies
: The Lion King, Tangled, Homeward Bound, Hunchback of Notre Dame, Harry Potter, Jurassic Park, etc.
Favorite TV Shows
: Castle, Charmed, Legend of the Seeker, The Vampire Diaries, Once Upon A Time, Glee, Bones, Pushing Daisies, and many more!
Favorite Books
: Harry Potter, The Hunger Games, Marley & Me.
Favorite Games
: MapleStory, Transformice.
Favorite Animals
: Dogs, wolves, lions, tigers, etc.
Everything Else
:
My name is Linda, I'm 18 and I am part Norwegian and part Canadian. I lived in Norway for most of my life, but now I live in Canada. I'm a Christian, I love tea and I believe everything happens for a reason. I live with my mom, dad and dog. I also have two brothers who live in Norway with their own families (they're both married). I honestly love my family more than anything and I can't imagine my life without them.
I joined MLK back in 2009 after searching for a forum where I'd be comfortable and where I could discuss something I had loved all my life; The Lion King. I found my place here at MLK and I am very happy to say that I have had several wonderful discussions and made many new friends. I feel completely at home here on MLK and I actually feel blessed to have found this place.
Position
: Global Moderator
Age
: 24
Location
: United States
Bio
:
I'm a 20-something southerner who's been way too naive a few times in the past and has learned many a lesson the hard way. Primarily, I am a writer. It is the professional field I'm going into as well as my passion. Grammar and punctuation are things I feel strongly about, and I enjoy learning and employing new words and literary techniques; playing with language has always appealed to me in a way that nothing else ever has. I'm generally a friendly person, and I enjoy making friends and helping those who need it. :3
I've been a fan of TLK ever since the movie first came out when I was two years old. I spend a lot of time thinking about the characters, the world around them, and creating stories in my head relating to the TLK universe. Some of those stories make it to be written down into fan fic form, but sometimes (most of the time) other things get in the way.
MLK is like a home to me, and I'm honored to be here.
Position
: Global Moderator
Gender
: Female
Age
: 20
Location
: Northern Ireland
Interests
: Disney, Video Games, writing, languages, going to the gym
About
:
Hello all! My real name is Lucy but you can call me Nina. I'm a languages student currently living in Northern Ireland.
I joined MLK in 2012 at the age of 15. I've made so many good friends here and I'm so glad I decided to sign up. The Lion King has been my favourite movie for my entire life - I have definitely seen it more than 50 times. Thankfully, for me it will never get old! Other Disney favourites include Tarzan, Lady and the Tramp, Treasure Planet and The Emperor's New Groove.
When I'm not in the site I am most likely studying, working, at the gym or eating xD
Position
: Global Moderator
Gender
: Female
Age
: 28
Location
: United Kingdom
Occupation
: Pet store worker.
Nicknames
: Kay, Silver, Nova, Shadow, Lightning.
Interests
: Rats, Xbox, Final Fantasy, Disney, Horses and drawing.
Hobbies
: Horse riding, Graphic designing and cosplaying.
Favourite Movies
: The Lion King, Lord of the rings, The Shawshank redemption.
Favourite TV Shows
: Lost, Game of Thrones, Survivors, FireFly and IT Crowd.
Favourite Books
: The Hobbit, Game of thrones series.
Favourite Games
: Final Fantasy 13, Zelda Ocarina of time, Skyrim, Oblivion.
Favourite Animals
: Rats and horses.
Everything Else
:
My real name is Kay, I am 27 but am a little on the crazy side ;3 I have been a Lion King fan since the age of six when it first came out and to this day it's still my favourite Disney.
Offline I enjoy spending time with my fiancé and our daughter, riding and training horses, playing the xbox, attending conventions and aspending time with my friends.
I love this forum. It's helped me through some bad times and I have been fortunate enough to meet a few members from this place who I consider life long friends <3
Position
: Global Moderator
Gender
: Female
Age
: 18
Location
: Portugal
Occupation
: College student
Nicknames
: Maggy
Interests
: Disney, TV shows & movies, Fursuits, languages, musicals
Hobbies
: Writing, reading, watching TV shows & movies, fursuiting, collecting Disney merchandise, etc.
Favorite Movies
: The Lion King, Frozen, Tarzan, Tangled, Zootopia, Enchanted, Harry Potter, Kyss Mig, The Hours, etc...
Favorite TV
Shows: Carmilla [Web Series], Faking It, Game of Thrones Glee, Orphan Black, Once Upon A Time, The 100 and many more!
Favorite Books
: Carmilla (Sheridan Le Fanu), Mrs Dalloway (Virginia Woolf)
Favorite Games
: Pokémon, Transformice, Kingdom Hearts;
Favorite Animals
: Wolves, otters, dogs, platypus, etc.
Everything Else
:
My name is Margarida, but I prefer being called Maggy or Marizzle. I'm an 18 year old girl who was born and raised in Portugal, the country I still live in today. I'm currently in college, studying Languages, Literature and Cultures, in the variant of English-German.
You don't need to get to know me well to realize that I'm usually in an "always-playful-mood", but I can be serious when needed. I consider myself to be friendly and sweet, despite being extremely clumsy and, sometimes, shy. Yet, I never refuse a chance of making new friends!
I've loved The Lion King ever since I was little girl, age in which I first saw the movie, and, since then, it has been my ultimate favourite film. I joined MLK in 2013, but only became truly active one year later and, since then, I haven't regretted a single minute of it. I've made many good friends and learned new things in this forum and I'm truly grateful and honoured to be here.
Retired Staff Members
Thank you very much for making MLK a better place for all of us!
Arani
Regulus
AdAstra
WildSimba
NEStalgiaFox
Noah
Simbadacub
KopsTheTerminator
TheIvanMuse
Annie
FlipMode
AustralianChaos
YFWE
SnowyCheetah
Mike
KiarasMate
TeenSimba
Nala's Mate
Tanabi
Katelyn23
serra20