Hmmm sometimes the songs play in PE and we sing along, and I was talkin with a group of friends about Disney personality test and I got Kiara and Kion and one said that's from Lion Guard, not lion king. I had to explain that Kiara was lion king, but I was happy she knew what lion guard was. Plus, another friend said that she watched the Lion Guard premiere and liked it.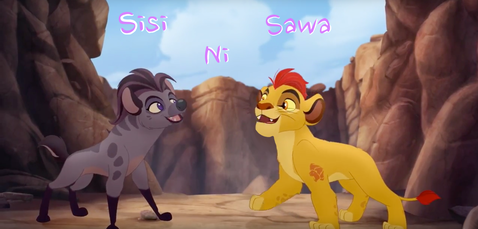 The dark side, it calls to him, it pulls at him. The boy must be Eliminated before he is consumed by it!

I will not let that happen!
Countin' down the days until
Star Wars Rebels
1 hour season finale!!!!!

_TravelerBlu_


At least,









He wasn't attacked by a flock of leopards





Posts: 838
Joined: September 14th, 2015, 8:32 pm
Location: Upon the Ghost freighter
Nickname(s): Blu, Spectre 7, Saskia, Lukio
Gender: Female
Pride Points: 32