Posted:
January 18th, 2012, 9:52 am
I've stated this in other threads, but I can't say it enough, I accept Lion King 1 1/2 for what it was but this is not how I wanted to say good bye to my favorite characters. Lion King 1 1/2 was not the final chapter That The Lion King deserved. While Lion King 1 1/2 was a great movie to give Timon a better back story than the series did, I really think Lion King 1 1/2 would have been better served from another characters viewpoint or even to tell a story that bridged the gap between Lion King 1 and 2. Perhaps the reason Disney went the way they did was (as has already been stated several times by others in this thread) because presenting a prequel or any other type of story would have been too serious in nature.
I protect Simba, his family, and his pride.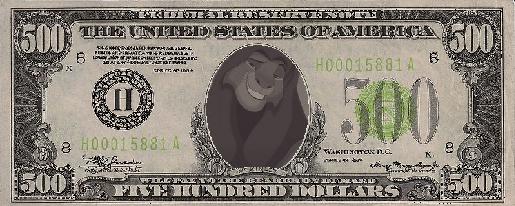 My Signature was made for me by TheLionQueen Thank You so much.
My Banner was made for me by DGFone Thank You so much
Please visit my nephews fictional character battles website:
http://www.sowhowins.com
The Current Fight is: Green Arrow vs. Bullseye
Please visit and vote for who you want to win.